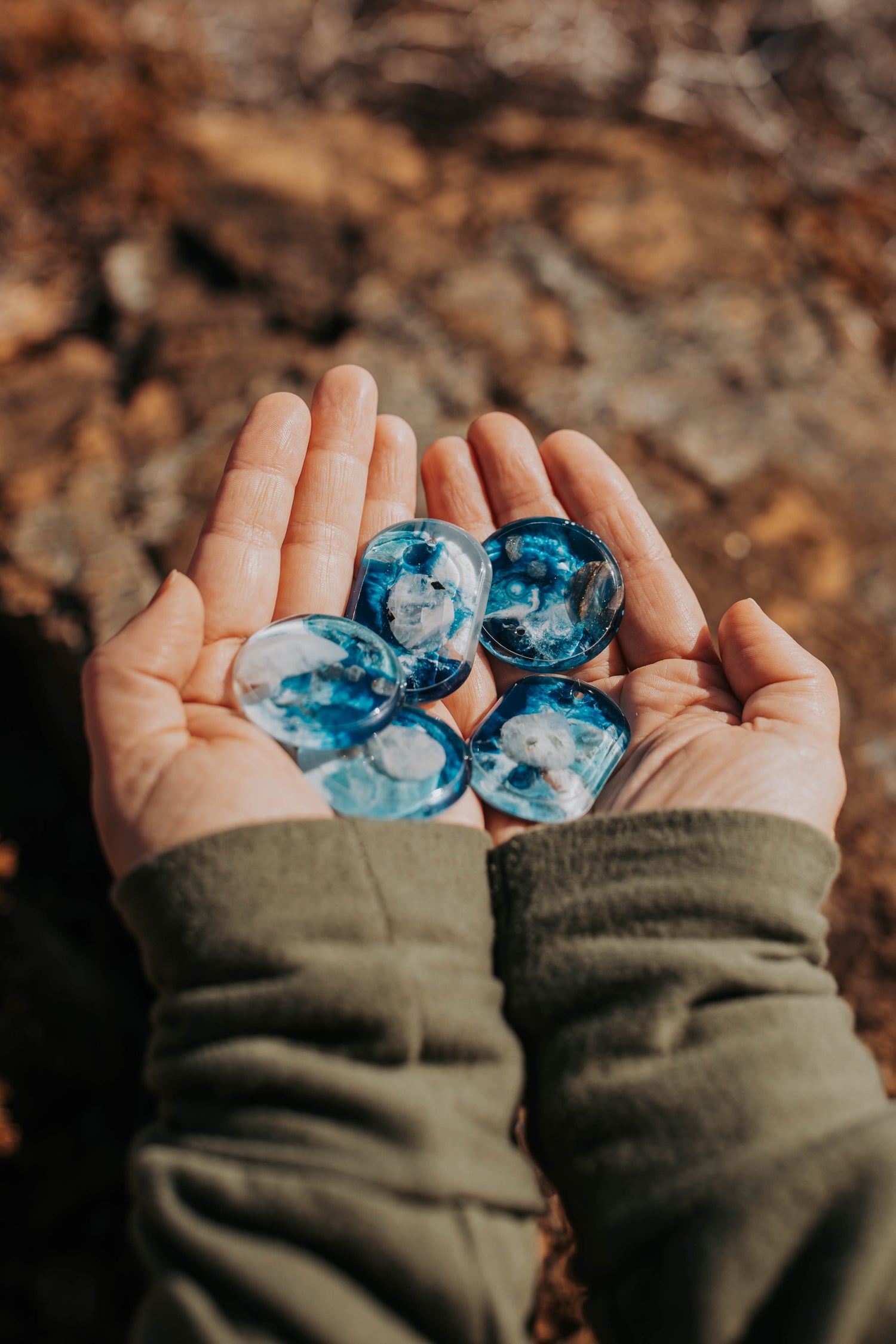 Newfoundland Wildcrafted Skincare and Jewellery Designs
Slow down, reflect, and heal with Sea Salt & Twig.
Our wildcrafted natural products are made of sustainably harvested ingredients from our beloved Wild Island of Newfoundland.
Explore our skincare and designs, tap into your senses, and create a space for yourself that will help you focus inward.
Shop Now
"𝙏𝙝𝙚𝙧𝙚 𝙞𝙨 𝙣𝙤𝙩𝙝𝙞𝙣𝙜 𝙨𝙩𝙧𝙤𝙣𝙜𝙚𝙧 𝙩𝙝𝙖𝙣 𝙖 𝙗𝙧𝙤𝙠𝙚𝙣 𝙬𝙤𝙢𝙖𝙣 𝙩𝙝𝙖𝙩 𝙝𝙖𝙨 𝙧𝙚𝙗𝙪𝙞𝙡𝙩 𝙝𝙚𝙧𝙨𝙚𝙡𝙛." ~ 𝙃𝙖𝙣𝙣𝙖𝙝 𝙂𝙖𝙙𝙨𝙗𝙮
Retail Locations
Newfoundland

Western

Corner Brook and Surrounding Area

62 Broadway - 62 Broadway, Corner Brook

Meridian Holistic Health Center - 38 Brook Street, Corner Brook

The Newfoundland Emporium - 11 Broadway Avenue, Corner Brook

The Roost at York Harbour - 129 Main Street, York Harbour

 

Northern Peninsula

The Sea Salt & Twig Boutique - Cormack Bee Company - 174 Veterans Drive, Cormack

Rocky Brook Acres - 90 Veteran's Drive, Cormack

The Glass Station - 54 Main Street South, Rocky Harbour

The Tides Inn - 270 Main Street, Norris Point

Dr. Henry N. Payne Community Museum & Craft Shop - 143 Main Street, Cow Head

Skivvers Fibre Studio & Wool Craft - 165 Main Street, Cow Head 

The Dark Tickle Company - 75 Main Street, Saint Lunaire-Griquet

 

Central

Spring Meadow Farm - TCH, Springdale Junction

Gander International Airport Gift Shop - 1000 James Boulevard, Gander

 

Eastern

The Pantry by The NL Craft Council - 155 Water Street, St. John's

Madison Mackenzie Home - 116 Duckworth Street, St. John's

R.O.W. Rock on Water - 202 Water Street, St. John's

Urban Market 1919 - 330 Lemarchant Road, St. John's 

The Rooms - 9 Bonaventure Avenue, St. John's

Historic NL Sites

Historic Sites NL - Locations: 309 Water Street, St. John's

158 Duckworth Street, St. John's

St. John's International Airport 

Signal Hill Heritage Shop

Cape Spear Heritage Shop

Castle Hill Heritage Shop

The Ryan Premises Heritage Shop

Port au Choix Heritage Shop

L'Anse aux Meadows Heritage Shop